Work with Urban Projections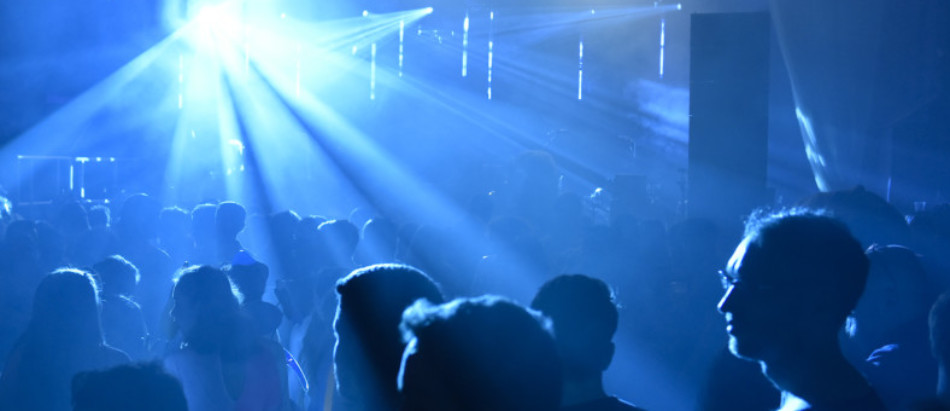 Work with Urban Projections
Submerge and Brighter Sound are looking for 4 creative women (inclusive) from the North of England to support the creation of a new audiovisual installation!
This year Submerge have been working with Brighter Sound and artist Rebecca Smith (Urban Projections) to develop a large-scale, volumetric, audiovisual laser installation. As part of the project, we're looking for four creative minds to work with the artists to install the new artwork, which will be showcased at a high-profile event in Manchester in March 2022.
Over three days you'll work together at Rebecca's studio in North Nottinghamshire. You'll observe and support all parts of the process, from the conceptualisation, to the creative process, to the ins-and-outs of the technical design and install.
The piece will be shown at a special event to celebrate and showcase the impact of Brighter Sound's transformational gender equality programme Both Sides Now. This will be a widely publicised event and will include the launch of our Both Sides Now 'Manifesto for Change'. The artwork will also interact with a new musical commission.
"It can be incredibly difficult to access entry points into experiencing these kinds of projects, and getting your first real break into producing this work is hard. Especially due to the technology and expertise needed at scale. I really hope that we can inspire a new wave of female and non-binary artists to feel confident in using technology to express their creative ambitions, and to understand that their potential should never be limited." – Rebecca Smith
We're looking for four creative thinkers, either women or people from marginalised genders from the North of England*, to join Rebecca in creating this work. To read more and apply for this opportunity, visit Brighter Sound at this link.