SOUP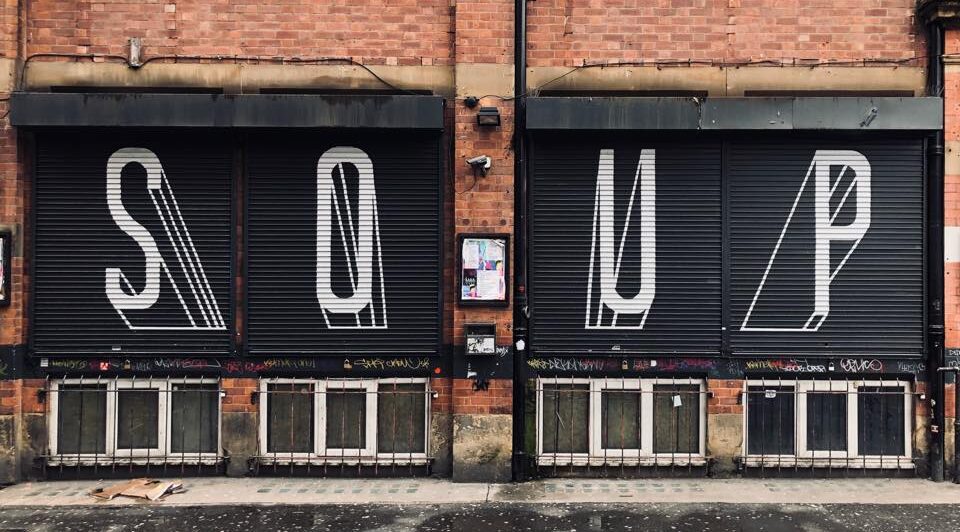 SOUP
SOUP is a cafe, canteen, bar and events space, that offers a social and relaxed atmosphere, as well as a rich history of artists and musicians.
SOUP is a cafe, canteen, bar and events space. They offer a social and relaxed atmosphere, and served / offer a full menu everyday and canteen on weekday. They use quality locally sourced produce, award winning wines, coffee, beers and ales. There is a cellar bar/event space that has a lovable homeliness thanks to the decor and lighting.
The list of DJs who have appeared is scattered with cult heroes like Objekt and Call Super, Andrew Weatherall, Maurice Fulton and Jane Fitz – but we cannot forget the DJs who have developed long standing relationships with the club. Tama Sumo is the obvious example, the Berghain/Panorama Bar resident whose soft spot for the club means she's appeared four times in the last two and a half years before the pandemic.
Then there's the many committed external promoters, like Kiss Me Again, Banana Hill, Limbo Radio, Swing Ting and CULT who bring in crowds with their incredible line ups. The venue's reputation allows them to take risks and book lesser known artists but still pack out the room, by no means an easy feat in today's clubbing climate. The gigs that go on are important too, giving Manchester's up and coming bands like Ronald Raygun a great platform.
Access
SOUP is wheelchair accessible.
Address
SOUP, 31-33 Spear Street, Manchester, M1 1DF.