Salford Lads Club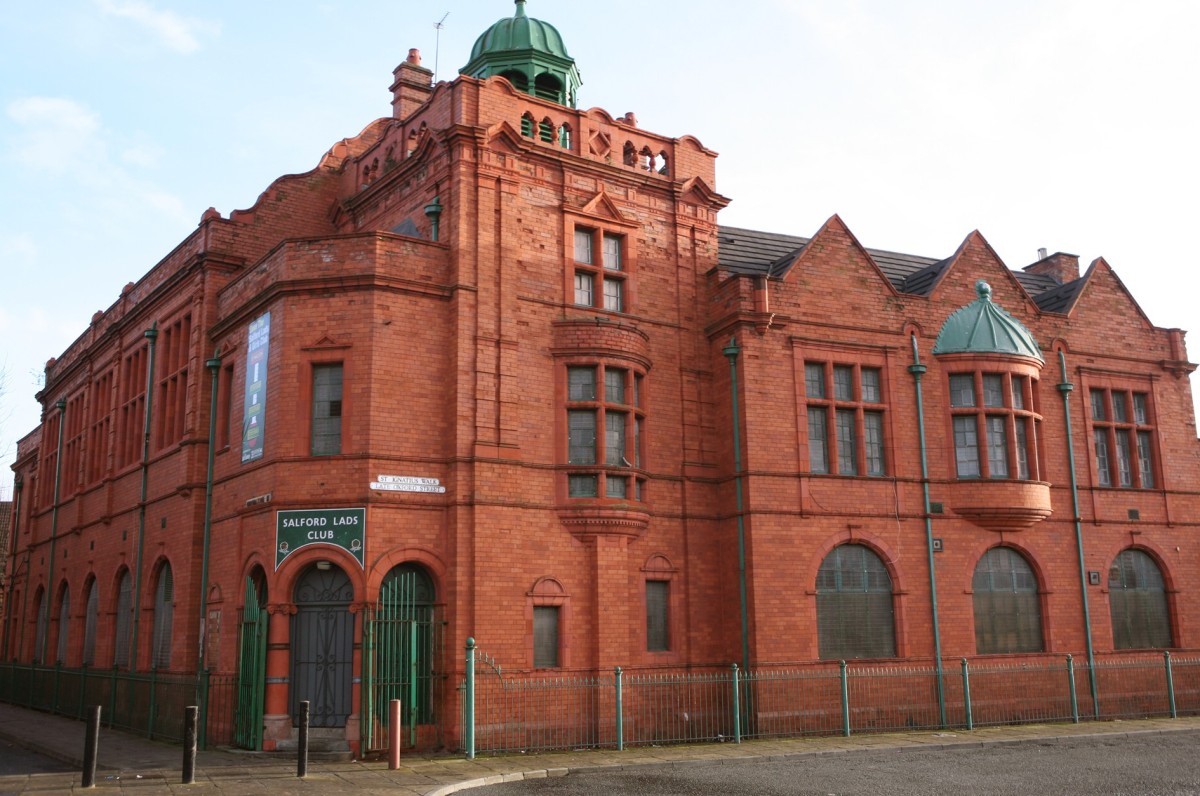 Salford Lads Club
Edwardian social club made famous by The Smiths. It provides local young people with opportunities to take part in sports and arts.
Described by visitors as like a " Tardis" where you enter into an Edwardian world of concert halls, billiards rooms and sports gyms. Forward 116 years and the club continues to provide opportunities for local young people in sports and arts. It was an exemplar of its time in 1903 and it is now listed as "the best example of this rare form of social provision in England".
The club gained international fame in 1986 when The Smiths posed in front of the building for the inside cover of their album "The Queen Is Dead".
Salford Lads Club is entirely run by volunteers, and runs regular events for the local community in music, the arts and sports.
Access
Salford Lads Club is wheelchair accessible and has a lift to all floors.
Address
Salford Lads' Club, St Ignatius Walk, Salford, Lancashire, M5 3RX.