Submerge Nights 1: Into The Deep – Adam Basanta, Francesca Fini + Friends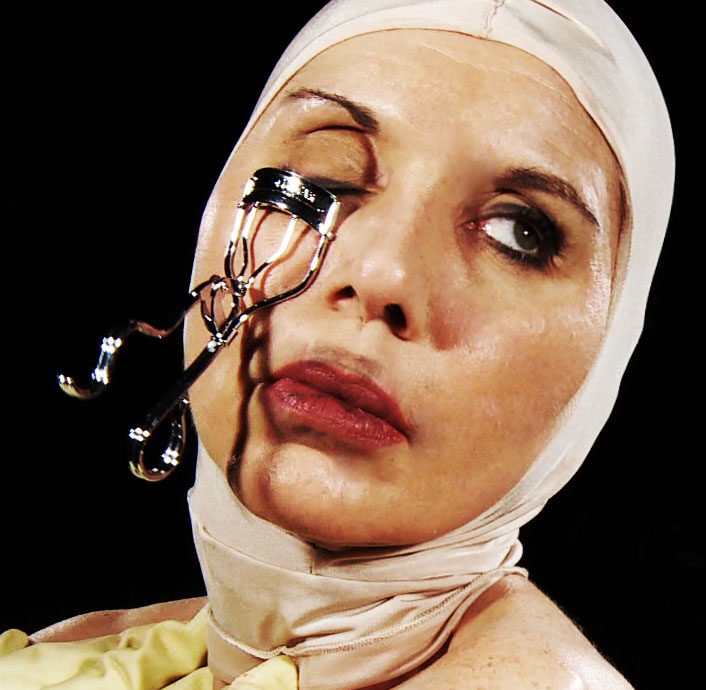 Fri Nov 18 - 9:00pm
Descend into deeper waters with durational performance, live electronic music and an audiovisual installation marked by twelve points of light.
Adam Basanta – Room Dynamics (UK PREMIERE)
You are surrounded by pulsing lights and strange sounds. Ghost bells, glowing orbs, bioluminescence and submarine sonar evoke an underwater world, as you sink deeper into an an audiovisual ocean.
Francesca Fini – Snow Red (UK PREMIERE)
Two women in snowy white tunics use hairdryers to defrost a blonde barbie trapped inside a block of ice. Using the symbolism of the bikini and the burkini, Snow Red questions whether it is still upto men to decide what women should wear.
Jade Montserrat – Shadowing Josephine
Montserrat performs Josephine Baker's banana dance repeatedly, in an emotional and physically exhausting loop. Baker was the first widely celebrated, independent, black celebrity who emerged from colonial and segregation contexts.
CHK ONE – Best of The West (Live Electronics)
A local showcase of live electronic music from the Southwest, featuring performances from Claire Northey, ILe Flottante, ejwT, Al Kalinity & Lorcán Thompson.
Programme
A citywide festival of innovative performance, music and creative technology presented over two weekends in March. Learn More